Meet The Team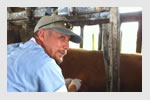 Dr. Matthew Walter was born and raised in Christmas, Florida. Upon graduation he headed to the University of Florida where he obtained his Bachelor of Science Degree in Dairy Science in 1996. He obtained his Doctorate of Veterinary Medicine in 2000 also from the University of Florida. After working for two years in a mixed animal Veterinary practice he established Central Florida Large Animal Veterinary Services. He enjoys working in the field with his clients and patients. In addition to work he volunteers and serves on the Executive Board for the Kissimmee Valley Livestock Show and Fair, dedicating his time to both the 4-H and FFA programs. He enjoys coaching his two boys baseball teams and spending time raising his own cattle with his wife.
---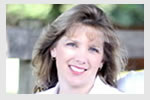 Christy Walter was born and raised in Myakka City, FL and attended the University of Florida where she obtained her Bachelor of Science and Master of Science degrees in Food Science and Human Nutrition. Christy worked for the University of Florida as an Extension Agent in both Alachua and Osceola Counties for 8 years. She joined the practice as the Manager in 2005 and then assisted in establishing the lab in 2009 where she now conducts all of the testing. Christy enjoys working with her husband Dr. Walter and spending outdoor time with their two boys.
---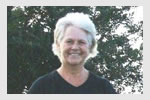 Joni Foster moved to Florida from New England in 2006. She began her employment at CFLAVS in November 2007 where she has become a valuable asset to the practice. Joni has worked at several veterinary practices throughout her career in many locations across the United States. Joni has a lifelong passion for horses and loves to talk with people.

---
Amy Wysocki, DVM
---